In my
prior post
on this, I explained how James Alefantis is on the board of "The Edible Schoolyard Project" run by Alice Waters. Let's follow some of the money and see where it leads.
Per their
990 Tax Filings
(currently available from 2010 to 2015) the organization does a "Solstice Dinner" as an annual fundraising event hosted in NYC.
2012 Schedule G
Of course, we
previously
saw that Alice attended Marina Abramovic's satanic Spirit Cooking ceremony. It looks like Marina also made an appearance at Alice's Summer Solstice Dinner. Alice goes to Marina's parties, and vice versa.
I hoped to find more from
Alice's Instagram
. Sure enough, she had a hand in promoting James Alefantis' Pizza PAC for Hillary. Well isn't that the darndest thing!?
And while we're snooping Instagram accounts, note that @alicelouisewaters was thanked by @jimmycomet (James Alefantis) for some thank you presents - including #littlejapanesethings. Nevermind the obvious questions raised by the hashtag, the pictured cloth bearing the letters "AL" is hiding a document or print of the "Moloch Maschine."
Moloch, a pagan (Canaanite) god, was worshiped by providing
child sacrifice by fire
. Moloch, as described in later Medieval texts, found pleasure in stealing children.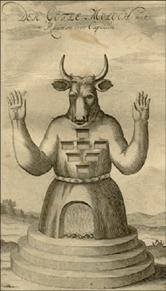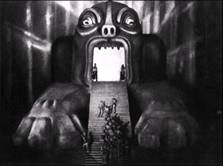 Above, from left to right are: 1) an artistic depiction of Moloch, as idolized by ancient civilizations; 2) the Moloch Machine from Metropolis, and 3) Moloch as an owl at the Bohemian Grove, during the Cremation of Care ceremony.
The Moloch Machine, of course, is featured in the 1927 SciFi classic, "Metropolis." First, many slaves, tied and bound, are forced into the fires of the machine. However, that not being enough, the proletariat laborers - men whose faces are not important enough to be shown - march willingly straight into the mouth of to the Moloch Machine, in order to sate its boundless hunger.
That's about all of The Edible Schoolyard I can handle for today. Right now, I need a shower.
INVESTIGATE PIZZAGATE.
Follow me on Twitter @PReynoldsEsq